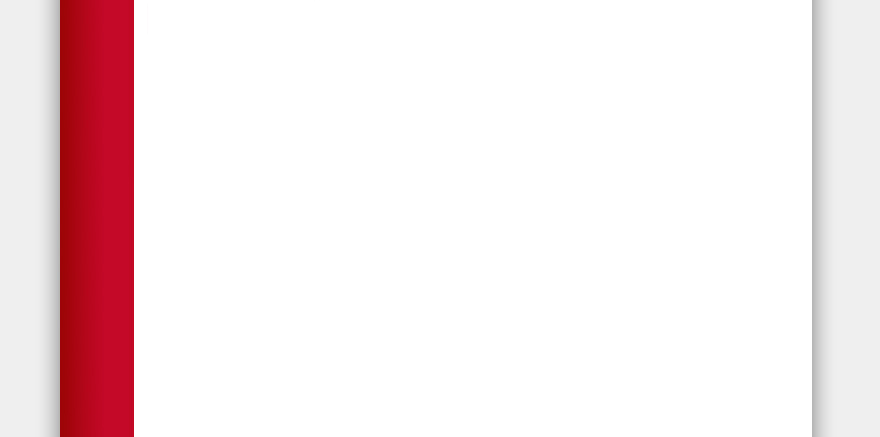 Shroud

The shroud is the top pulley of the machine.

Exit Box

The exit box is where the main cable exits for the six different adjustments for the upper, middle, and lower exercises as it slides along the track.  On each side of the exit box are the right and left slide selectors that adjusts to the 6 different positions.

Clamp

The clamp is used for attaching to the handles or ankle strap as well as the cervical head gear.

Cord-Lock Adjustment

The cord-lock adjustment adjusts the main cable to the setting for upper, middle, or lower exercise positions.

Weight Selector Button

The selector button is used for selecting the color-coded weight levels from red to blue.

Color-Coded Iron Weights

Handles

Exercises are performed using the single-handle and double-handles.

Ankle Strap

The ankle strap is used for the ankles and can be used for the wrist for those with low-finger dexterity.

Cervical Gear with 1- and 2-Pound Weights

The cervical gear is used for strenthening the neck muscles; a 3-pound weight is also available.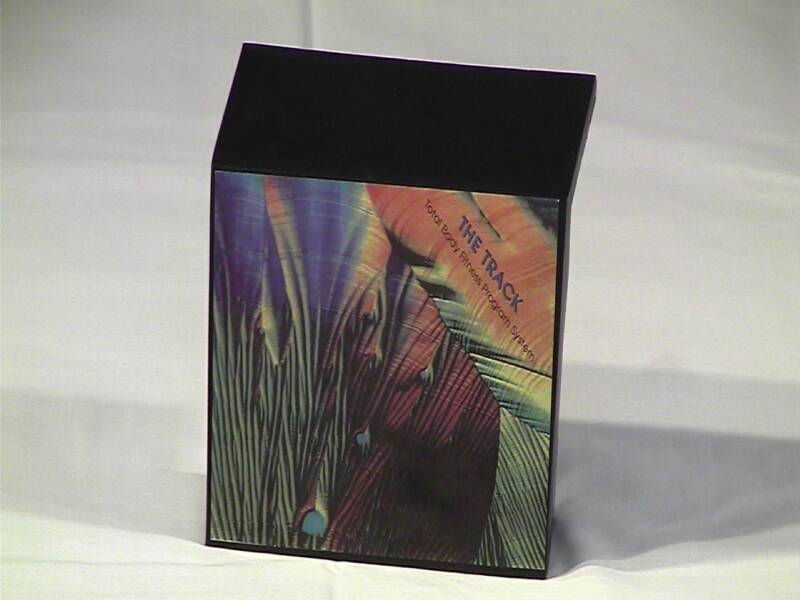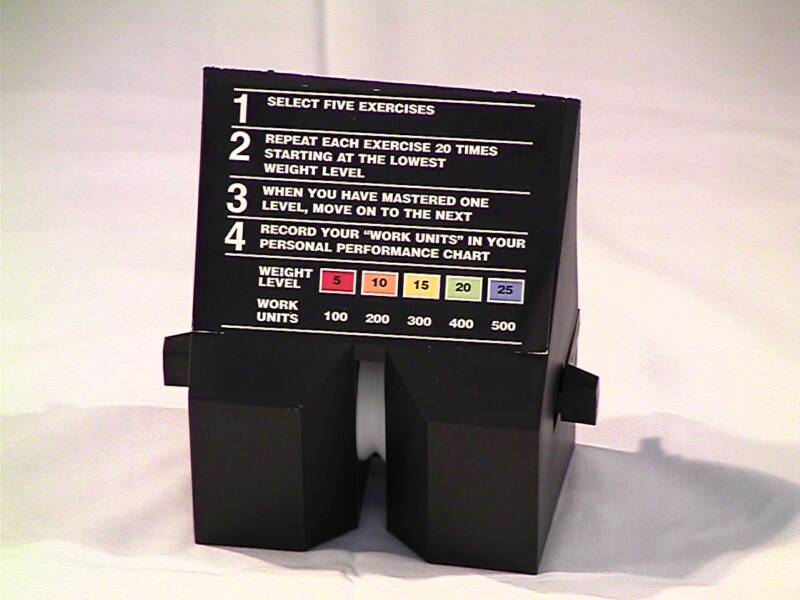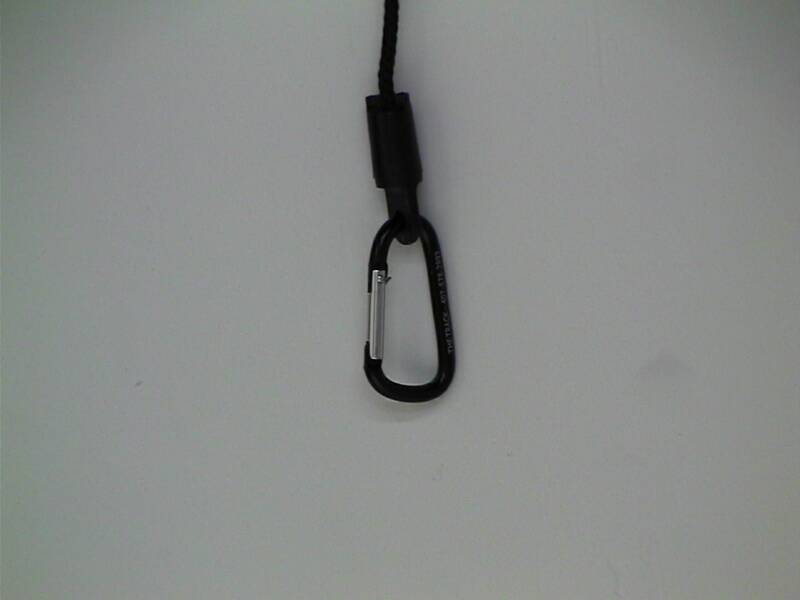 Weight Levels


Pounds


Red



5 pounds
     Orange


   10 pounds
     Yellow                    15 pounds

     Green


     20 pounds
       Blue


     25 pounds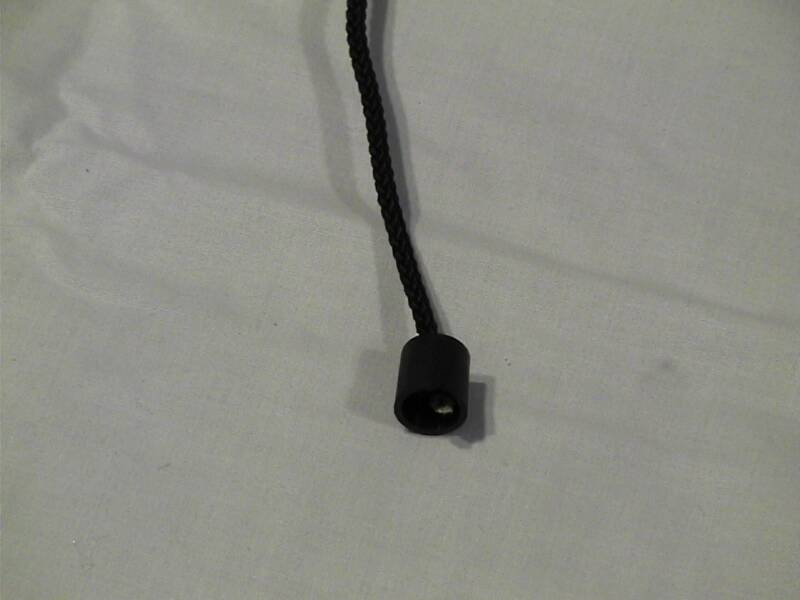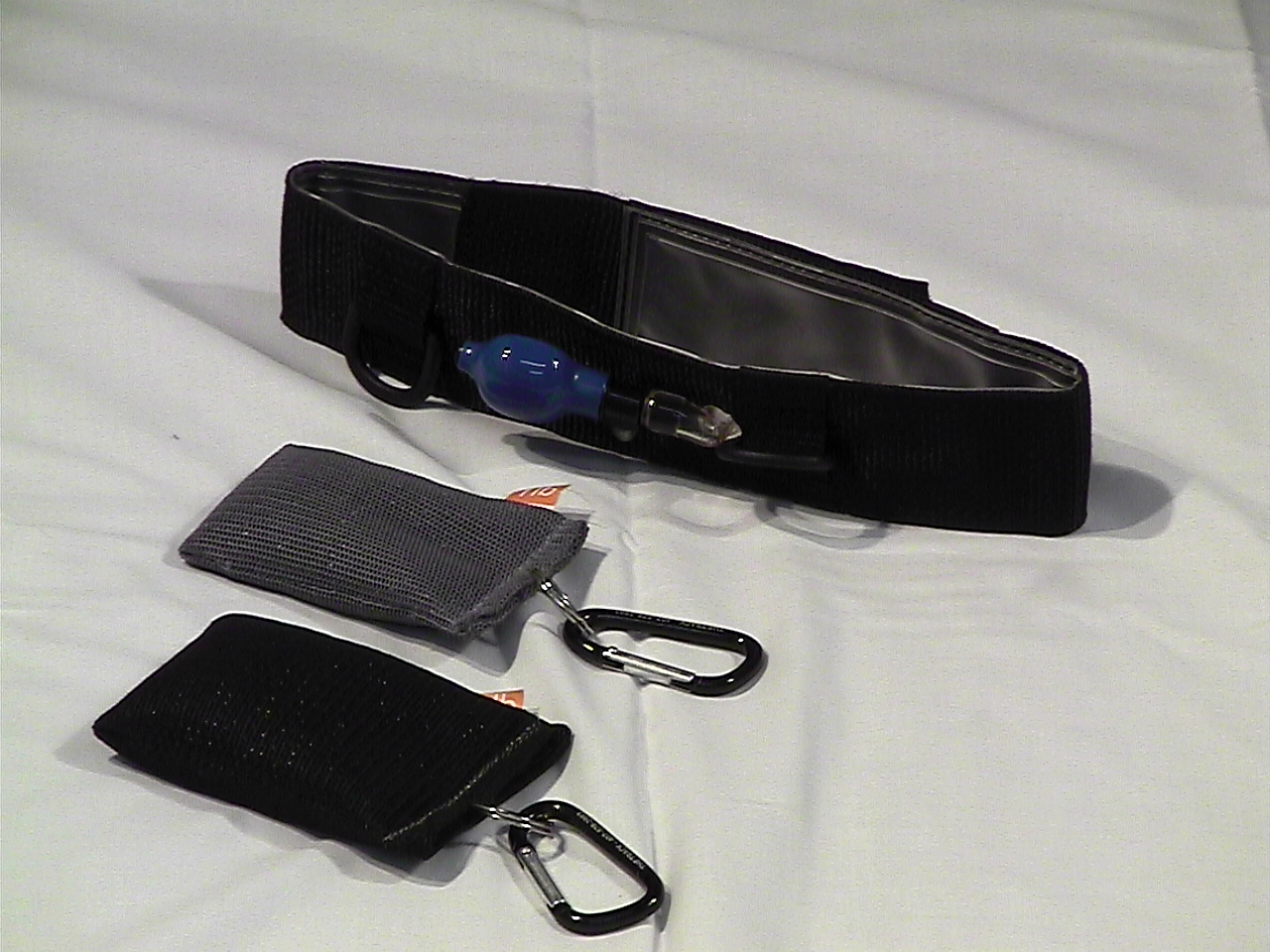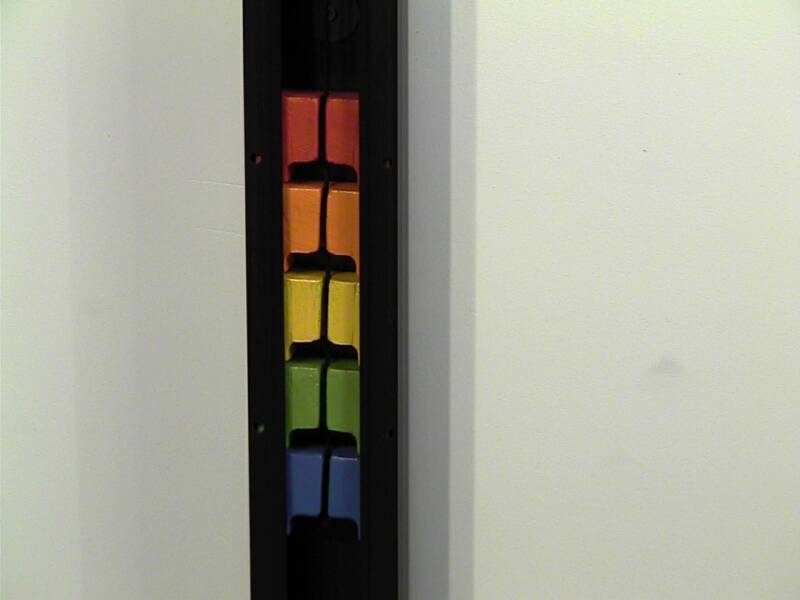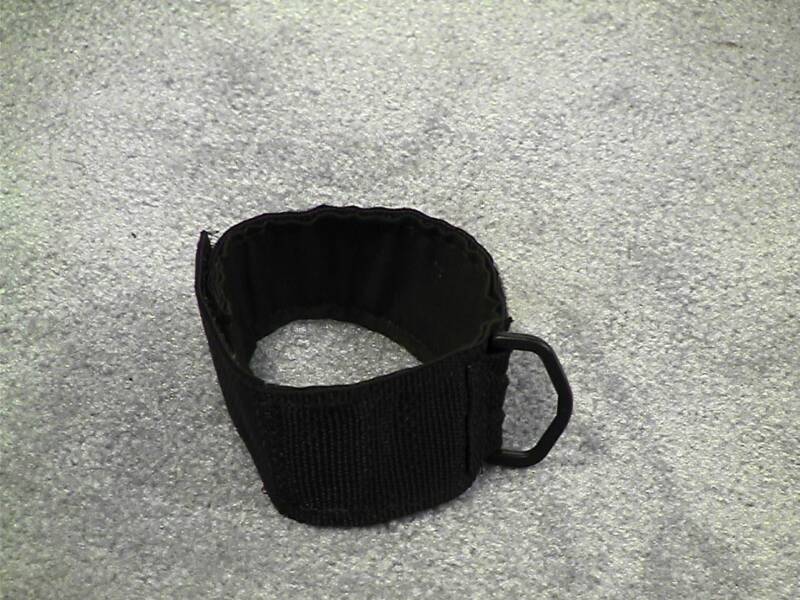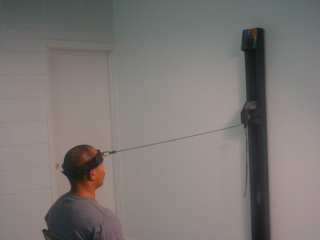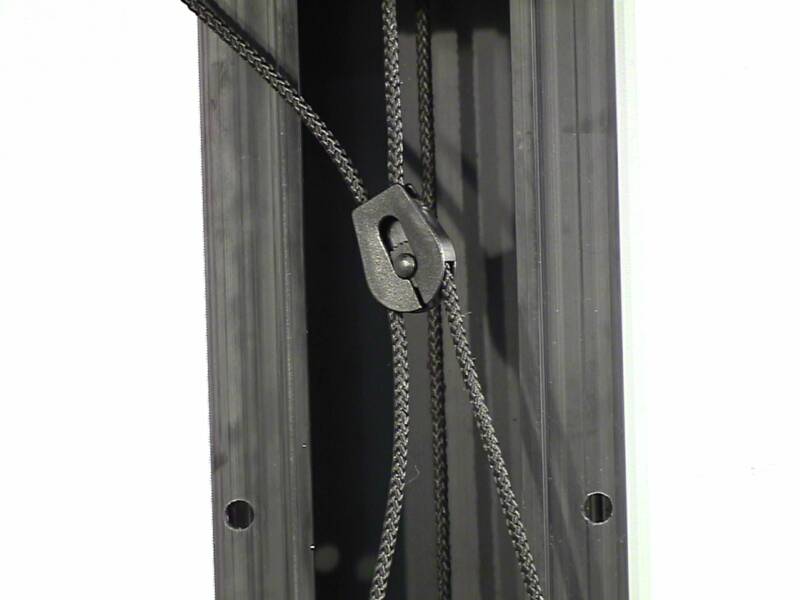 The Track Specifications

Shipping Weight is 42 lbs.

Shipping Box Dimensions -  80.00 in.x 7.00 in. x 7.00 in.

Installation - 3 #12" x 3" pan head screws with 3 mounting washers and 3 mounting supports

For concrete installation, use a 3/16" x 3-1/2" masonry bit and 3 #1/4" x 2-3/4" tapcon screws